It's not whether you win or lose, it's how you play the game. - Grantland Rice
Sports Flooring
- Go Ahead; Get Everyone Floored with Sports!
Sports Surfaces
Pu
Vinyl
Acrilyc
Artificial Grass
Wooden
and more...
Sport Activities
Tennis Court
Badminton
Basketball
Multipurpose
Football
and more...
Hi5 are suppliers of Sports Flooring surface in various options like PU | Vinyl | Acrylic | EPDM | Artificial turf. We use quality grade materials and our installers are experienced to provide professional finish.
These play sports flooring are suitable for both Indoor and Outdoor multipurpose sports like Badminton, Basketball, Tennis, Volleyball, Cricket, Football, Running, etc.
Sports flooring done by us provide a professional sporting experience. Our sports flooring can be designed for multipurpose sports court.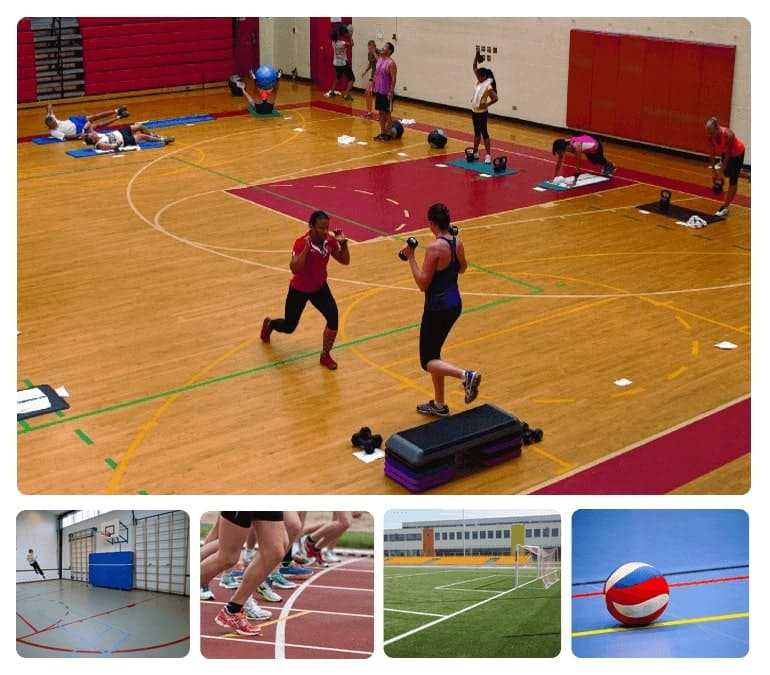 Suitable for Playground, Sports Ground, Garden, Indoor Play area, Landscape in School, Clubs, Hotels, Resorts, Corporate residential, Builders' residential projects, Housing Society and more
Gymnasium
Treadmill
Elliptical
and more...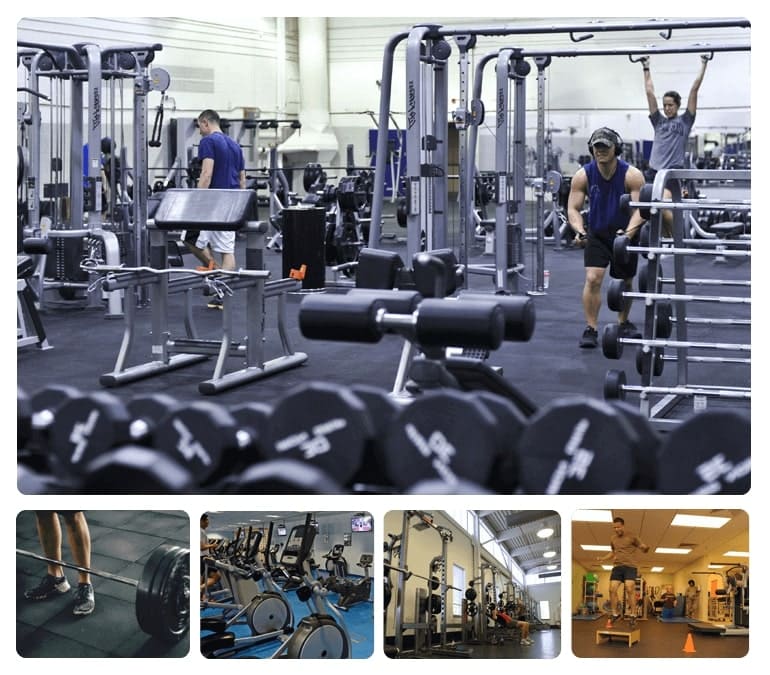 We provide top quality branded equipment like treadmill, elliptical, weights etc. with warranty, contributing our bit towards building a healthier society.
Our team also provides proper demonstration and guidance is to the user for using the equipment.
Sports Equipment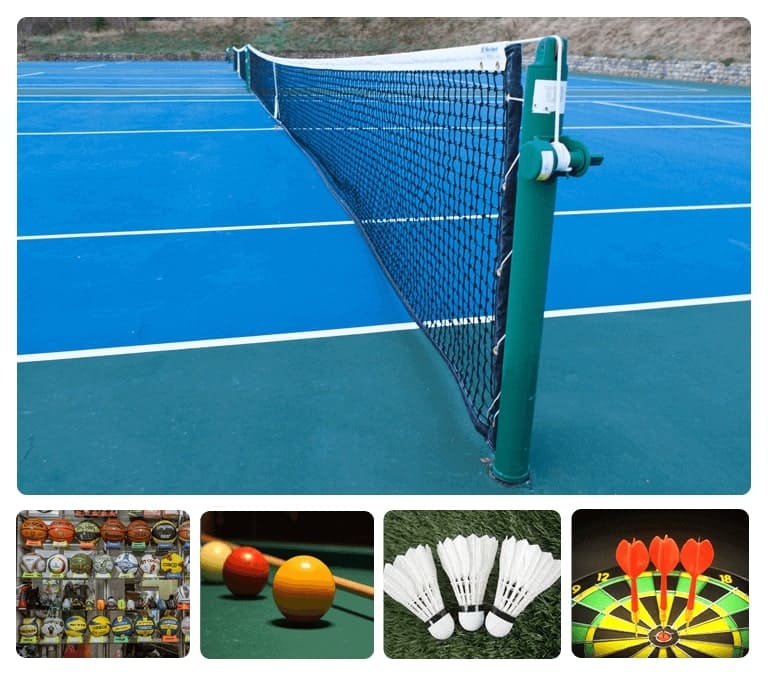 We don't just build the floor, but we also provide the means to play. Table Tennis, Football, Hockey, Basketball post, Sports Racquets, Football, Sports Net are some various sports equipment you can come to us for.